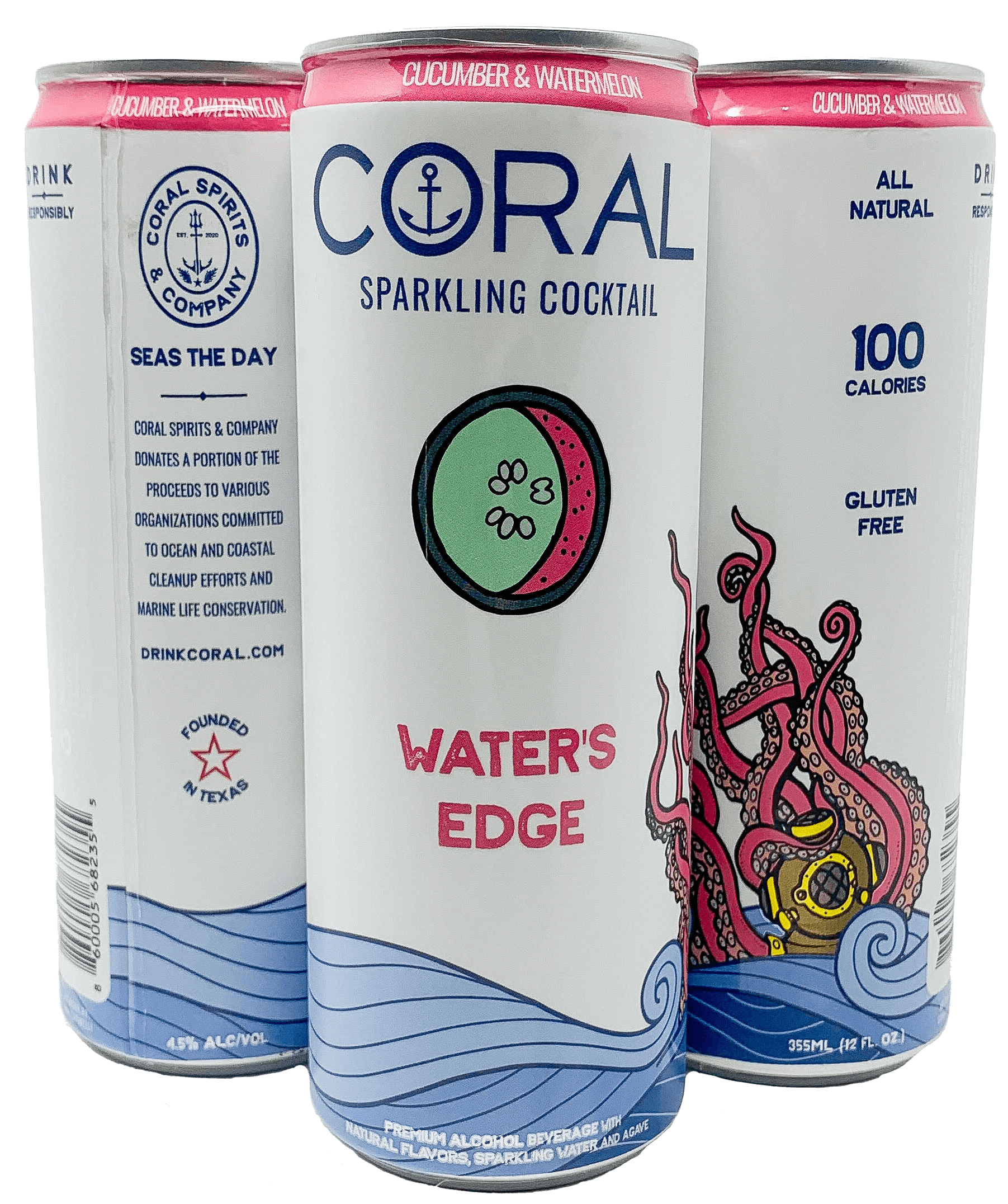 Uncompromising quality of the finest hand picked ingredients for a refreshing taste.
Unlike our competitors, what you see is what you get, we do not use any malt liquors in any of our beverages. We distinguish ourselves with our refined ingredient selection and pairings to provide you with the most satisfying beverage.
The crisp cool taste of cucumber with a dash of bursting watermelon, fun and sparkly, such a great taste in a tall can! The sweetness of the watermelon paired with the freshness of cucumbers, has become one of our favorite combos and we know it will be one of yours too!
Calories: 100
Source: 100% Natural Cucumber & Watermelon
Coral Cucumber-Watermelon refresher
1oz Tequila
.5 oz triple sec
.5 oz fresh lime juice
Touch of agave nectar
Shaken together and strained in chili rim glass over ice.


Top off with Coral Water's Edge with the perfect serve